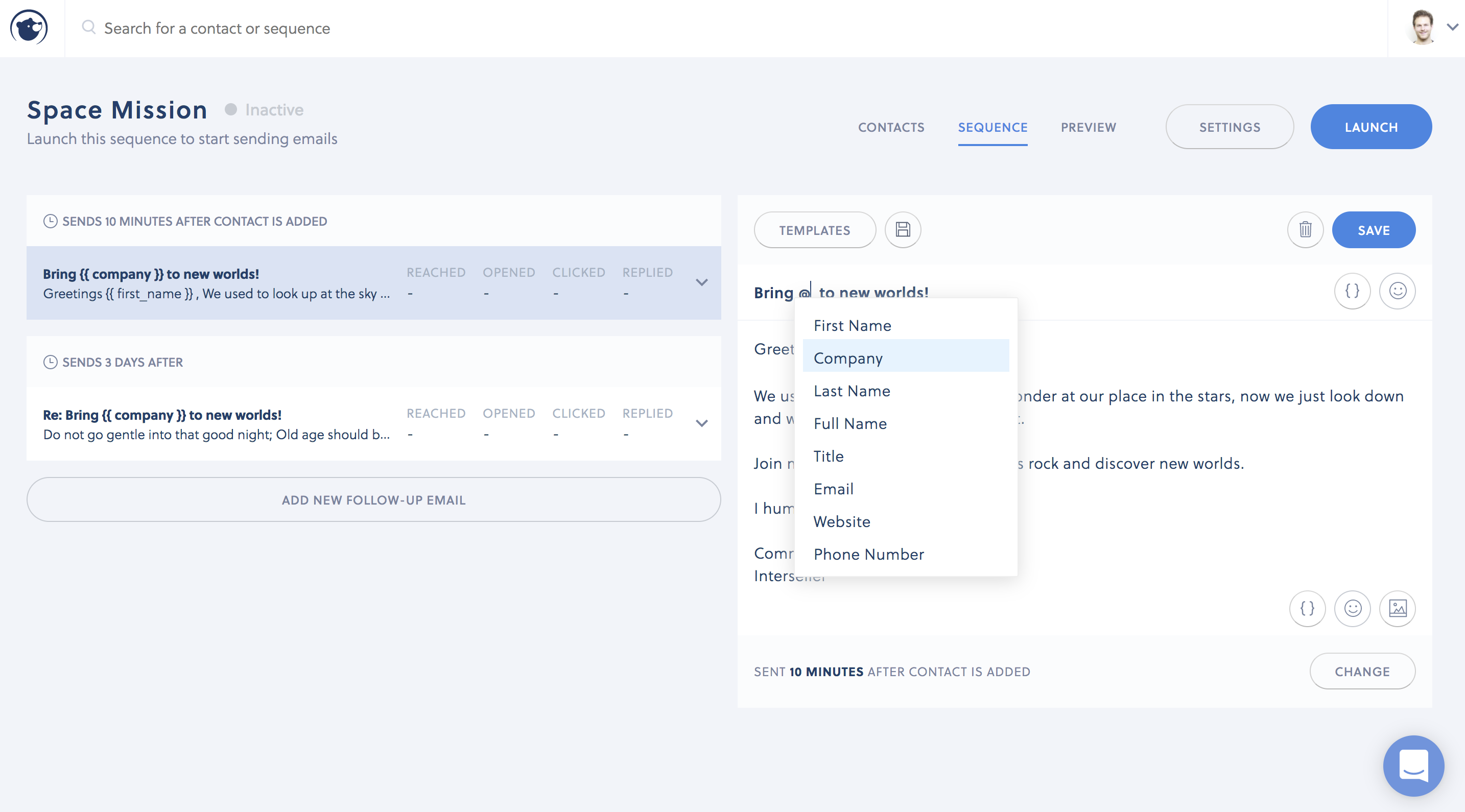 Mail Merge
Personalize all of your emails using enrichment for your contacts such as name, company and title. Custom fields can also be used for each contact bringing an even more personalized touch.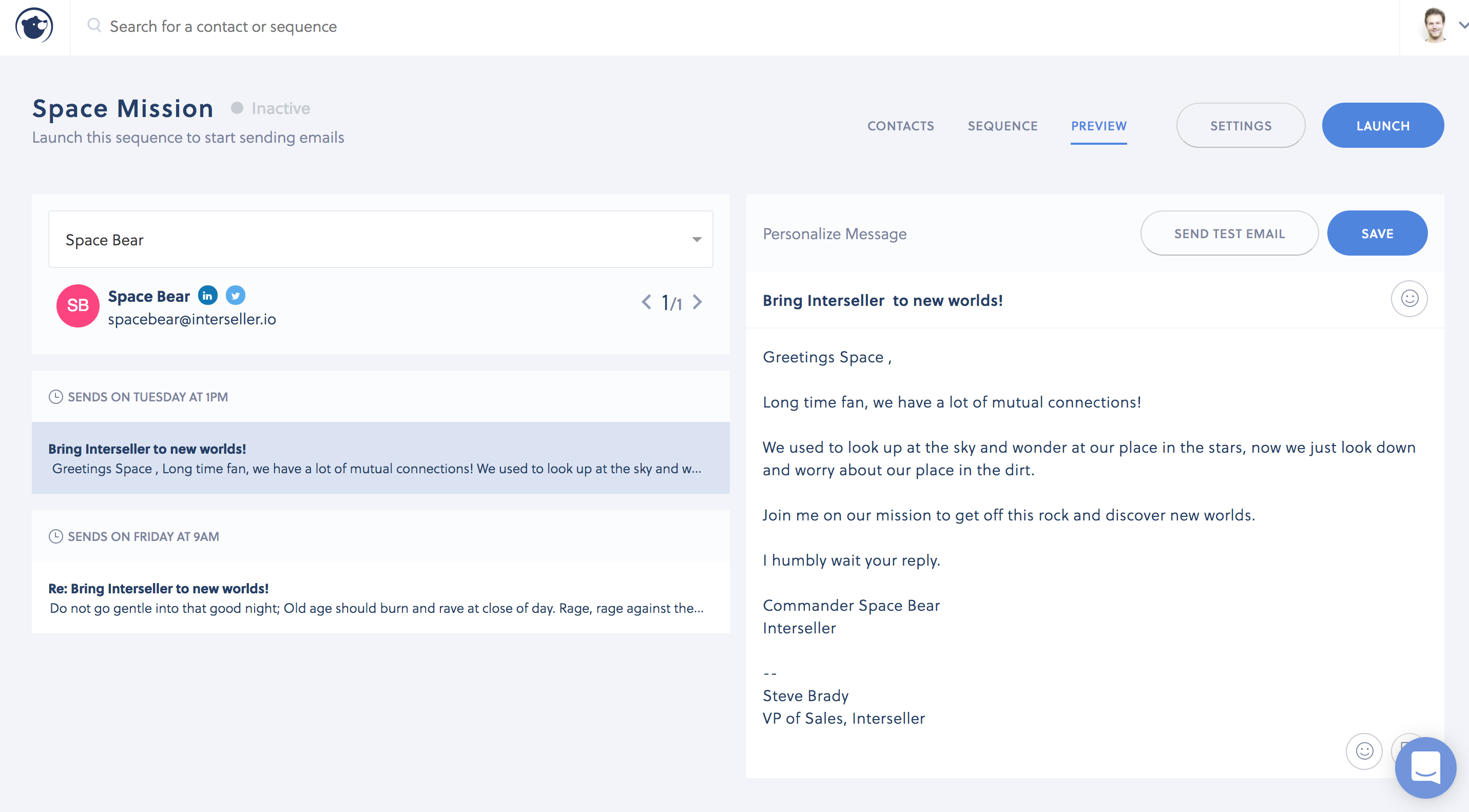 Preview Contacts
Each contact in your campaign can be previewed to make sure that messages are appearing exactly as you expect them to.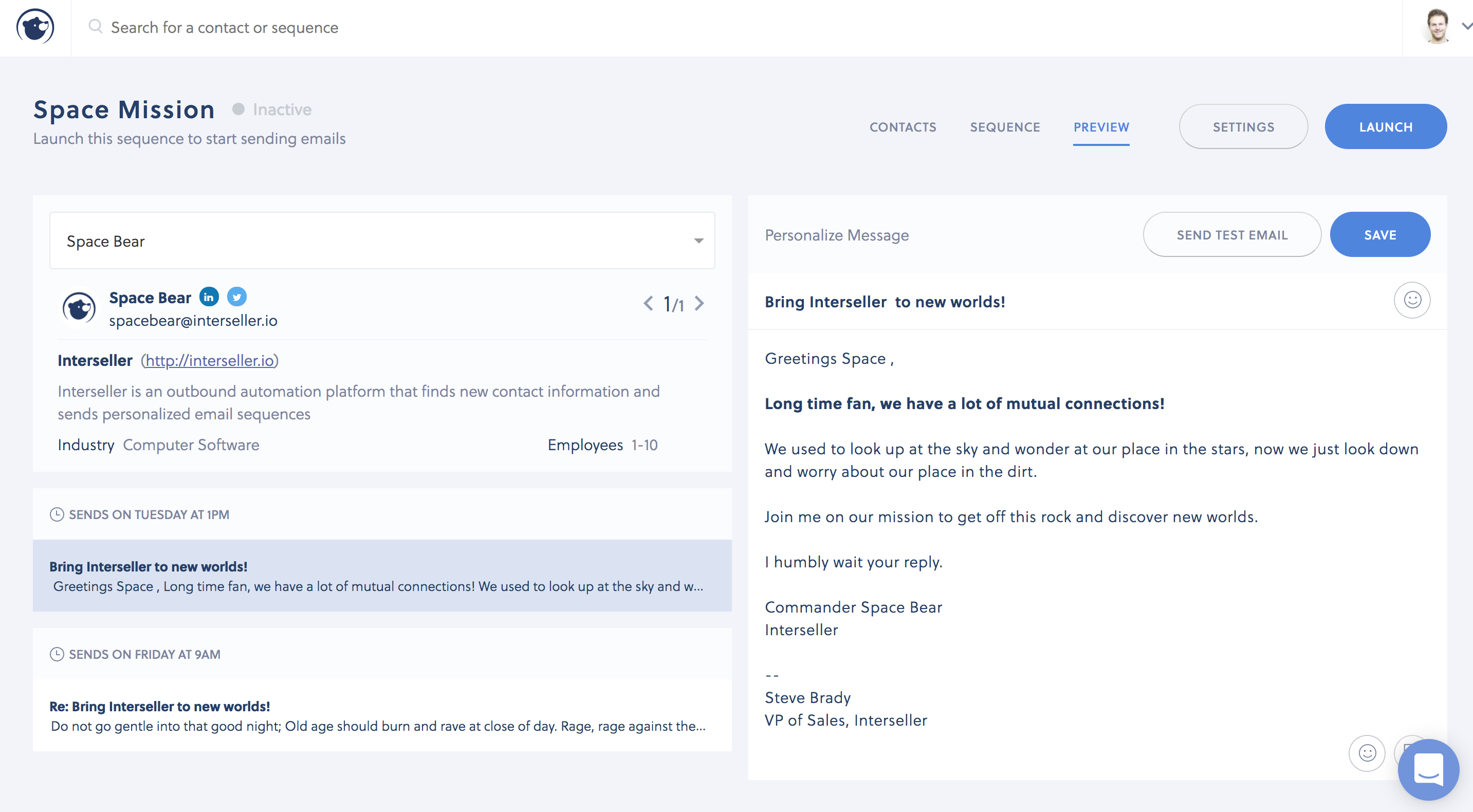 Customize Messages
Each individual message to a contact can be customized to add even more personalization when needed.